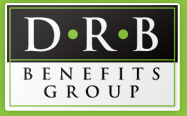 Testimonials: Join the crowd of DRB Customers who enjoy Employee Benefits Plans that make a real difference in their business, as well as their lives. Remember, at DRB Benefits Group, we're in it together!
It has been my privilege to work with DRB Benefits Group over the past 12 years. David is always one step ahead of upcoming legislation that potentially affects our company's tax-advantaged employee benefit programs. He continually apprises us of new applications and strategies so we can be proactive in maximizing any opportunities these changes represent. I have always been able to give DRB Benefits Group my unequivocal recommendation. Their competency is unmatched!
Marco Sherard, Vice President / HR Director
AJT & Associates, Inc. Aerospace Engineering
David and the entire team at DRB Benefits Group make the often confusing world of employee benefit programs relatively simple. They take on all the responsibilities of setting up and managing a variety of creative benefit plans, then provide real customer service that compares to no one.
Stina D'Uva, President / CEO
West Orange Chamber of Commerce
I would like to give my highest recommendation to David Billsborough and the DRB Benefits Group. Not only have they provided superior customer service, they have consistently gone the extra mile to provide my company with the very best plans to meet our ever changing needs. I have personally witnessed DRB staff assist family members with the insurance company and doctors in the middle of an unexpected medical emergency. DRB staff went above and beyond their scope. The assistance they provided was invaluable.
Ron Gordon, President
R.L. Gordon & Company, Inc. - Custom Home Builders
57 N. Lakeview Avenue | Winter Garden, FL 34787
ph: (407) 999-9949 | toll free: (877) 999-9981